The Nickol Bay Sportfishing Club Billfish Shootout 2015 proudly presented by the Argonaut Marine Group
2015 Nickol Bay Sportfishing Club Billfish Shootout presented by Argonaut

The Argonaut Marine group Nickol Bay sportfishing Clubs 2015 Billfish Shootout was hosted on the WA Day long weekend (30,31 May - 1 June 2015).

This years event was one of the best ever with kind weather and record numbers of marlin.
All in all the 38 teams tagged more than 210 marlin and more than 15 sailfish which is an outstanding effort.
Also some individual captures were equally impressive. Champion angler Kate MacLeod managed to tag and release 20 black marlin and many other anglers recorded some very impressive statistics.
This goes to show that the Dampier Archipelago is a world class bill fishery and good numbers of fish continue to be caught every year.
The competitors also shared in the spoils of the $30000 plus in prizes and give aways as well as enjoying evening entertainment and meals nightly back at the hampton harbour Boat and Sailing Club. There was a great atmosphere with everyone returning to base to share their stories and socialising while enjoying their meals.
This family fishing competition would not be the success it was without the support of the hard working Billfish Committee, all the competitors and most significantly the sponsors who dug deep to again invest in this competition despite the slowing economy. Without this loyal support we would not be able to deliver such a great event.
The Nickol Bay Sportfishing club therfore asks that you consider supporting the goods and services of our sponsors as a gesture of appreciation and the looks forward to your participation and support of next years event.
Your sincerely
Ken MacFarlane
Billfish Shootout 2015 Chairperson
Nickol Bay Sportfishing Club
Scores
Overall individual standings by catergory
Major Naming Sponsors

GOLD Sponsors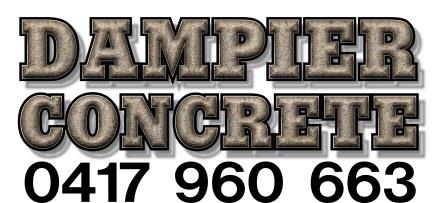 SILVER sponsors